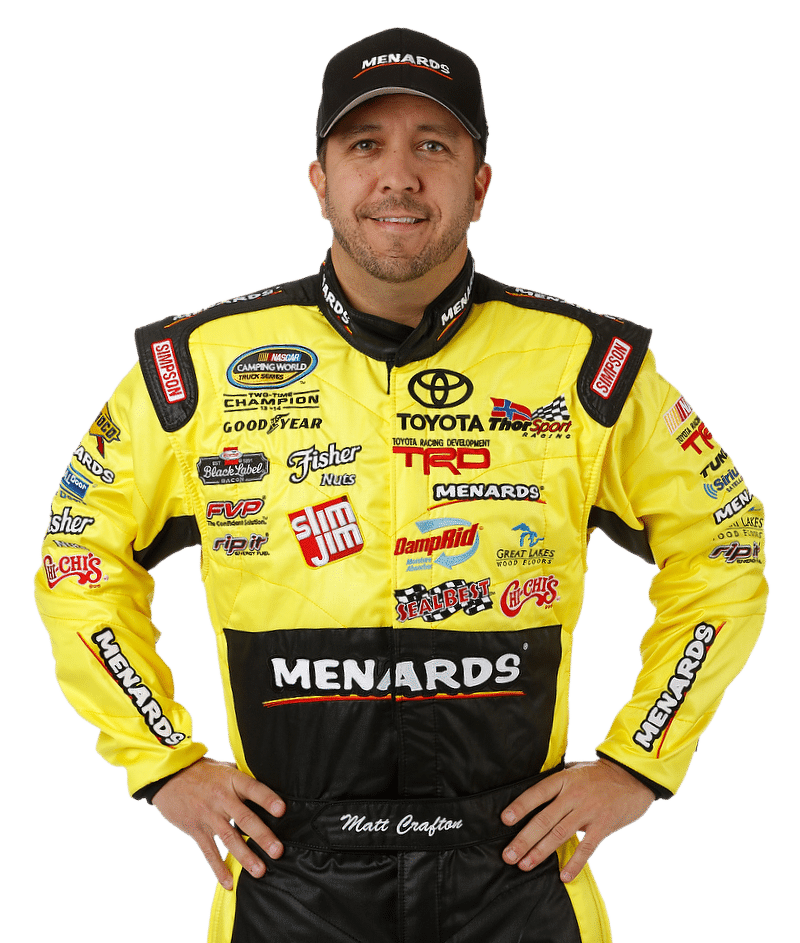 Team Information:
Started: 17th
Finished: 32nd
Laps: 70
Laps Led: 0
Status: Engine
2016 Driver Points: 6th
2016 Owner Points: 6th
Matt Crafton Race Recap:
Matt Crafton, driver of the No. 88 Ideal Door/Menards Toyota Tundra, made his 14th career NASCAR Camping World Truck Series (NCWTS) start at Bristol Motor Speedway (BMS) in Wednesday night's rain delayed UNOH 200. Showing speed in both practice sessions, the ThorSport Racing driver was unable to advance to the second Round of the unique, three-round qualifying session, and settled for a 17th-place starting position for the 200-lap event.
At the drop of the green flag, Crafton proved he had the truck to beat. Working his way through traffic early, the Menards driver was scored inside the top-10 by lap 20. Making the commitment to pit under the competition caution at lap 42, Crafton came to pit road for four tires, including an air pressure adjustment, and fuel, to aid in a "free" Toyota Tundra. Restarting inside the top-12 at lap 46, Crafton was once again able to quickly work his way through traffic over the ensuing laps. Unfortunately, at lap 70 of 200, the ThorSport Racing driver, who was scored eighth, lost fuel pressure, and was forced to retire 130 laps early from the 200-lap event, and settled for a 32nd-place finish behind race winner, Ben Kennedy.
News & Notes:
The NASCAR Camping World Truck Series (NCWTS) had two practice sessions on Wednesday in preparation for the UNOH 200 at Bristol Motor Speedway (BMS). Matt Crafton was 8th, and 10th, respectively, in both sessions.

Making his 14th career start at BMS, Crafton started 17th, ran as high as eighth, and finished 30th, due to an engine problem on the Menards machine.

In 14 starts at BMS, Crafton has led one lap (2014) en route two top-five and four top-10 finishes.

In 13 starts in 2016, Crafton has one pole (Atlanta), two wins, and has led 394 laps en route to four top-five, and nine top-10 finishes.

In 374 career NCWTS starts, Crafton has led 2083 laps en route to 12 poles, 13 wins, 93 top-five and 219 top-10 finishes.

Crafton's ThorSport Racing teammates finished 24th (Hayley), 26th (Abreu), and 30th (Rhodes).

Up Next: The Careers for Veterans 200 at Michigan International Speedway on Saturday, August 27.