Sounding Off – Grant Enfinger:
"I'm really looking forward to getting to Texas this weekend. It's a newly repaved track, so it should be really fast. I ran there a long time ago in an ARCA car, but I don't think much of that experience will translate to racing there this weekend. I'm happy with where our intermediate program is – I think we've made some gains. We didn't have quite what we wanted at Charlotte last month, but feel like we're where we need to be now. Hopefully, we can build on the momentum from Dover last week, and have a strong run for JIVE Communications Friday night."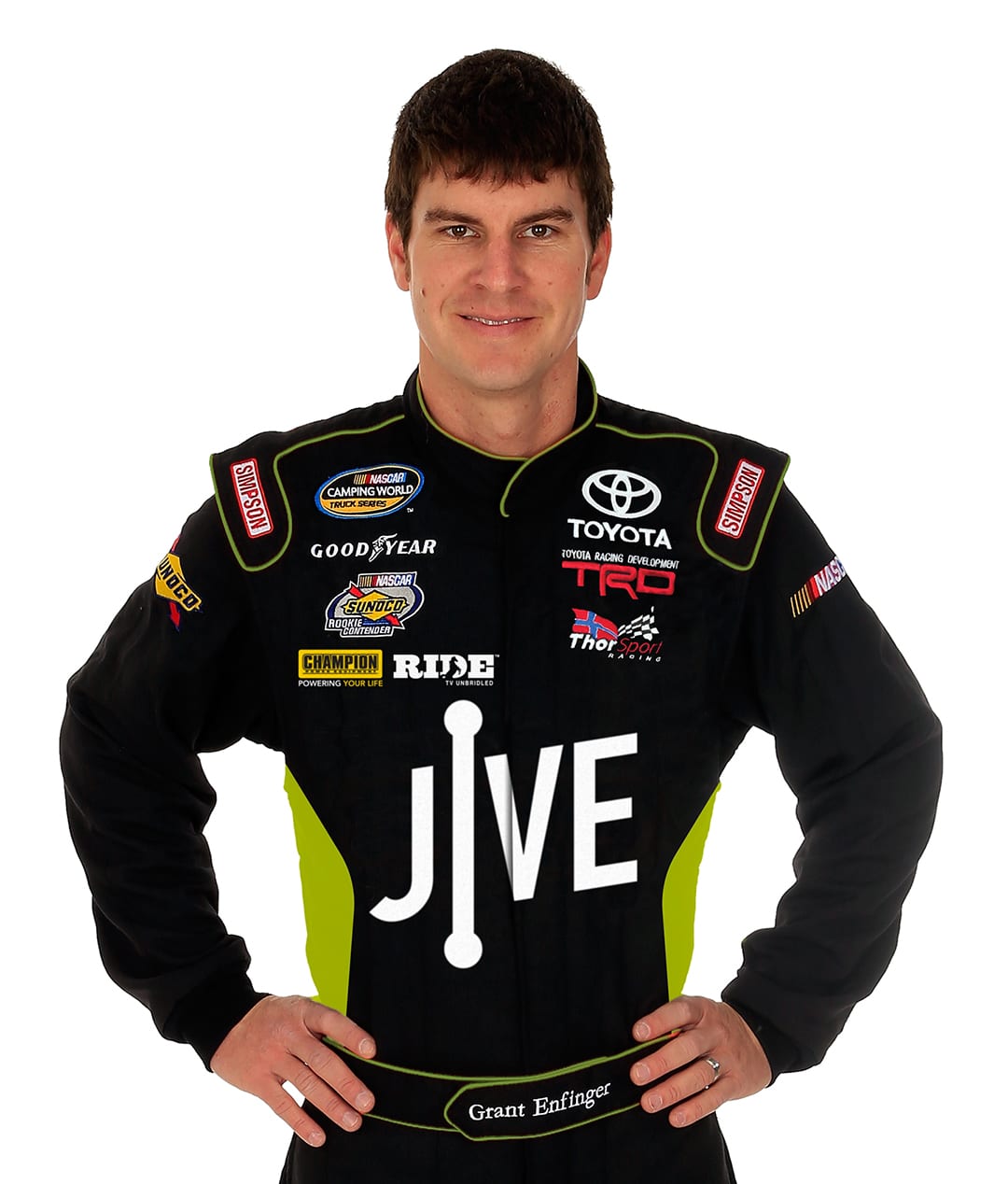 News & Notes:
Chassis Chatter… The No. 98 ThorSport Racing (TSR) team will unload chassis No. 44 for Friday night's NASCAR Camping World Truck Series (NCWTS) WinStarGamingOnline.com 400 at Texas Motor Speedway (TMS) in Fort Worth. This is the same chassis former TSR driver, Rico Abreu, piloted to two top-10 finishes in 2016.
Texas-Sized Stats… Grant Enfinger will make his TMS debut in Friday night's 167-lap event at the 1.5-mile track.
Intermediate Track Stats… In three NASCAR Camping World Truck Series (NCWTS) starts on an Intermediate-style track (1.5-miles to 1.54-miles in length) this season, Enfinger has two top-10 finishes at Atlanta (Ga.) Motor Speedway, and Charlotte (NC) Motor Speedway.
RIDE TV Premier… Enfinger, and fellow teammate and RIDE TV driver, Cody Coughlin, recently traded in their firesuits for cowboy hats and visited Fort Worth, TX to film, "RIDE Presents: From Stock Cars to Stockyards." The duo went go-kart racing with the Mayor (Betsy Price), participated in a cattle drive, had dinner at Horseshoe Hill and got custom cowboy hats made.  They also learned how to ride a (mechanical) bull, lasso a stationary bull and perform the two-step before attending the rodeo at the Stockyards. Make sure to catch the show on RIDE TV Wednesday, June 7 at 7pm ET and Saturday, June 10 at 10am ET.
Rookie Stripe: The RIDE TV driver is currently second in the 2017 Sunoco Rookie of the Year standings after six of 23 races this season.
Race Rewind – Dover…. In his Dover (Del.) International Speedway (DIS) debut, Enfinger started 12th, ran as high as second, and finished third. The top-five result was the ThorSport Racing driver's season-best finish to date and his third top-five finish in 20 series starts.
Catch Grant at Texas… Enfinger, along with his TSR teammates will participate in the NCWTS autograph session on Friday, June 9 from 2:30-3:30pm ET at Gate 4 in the Fan Zone.
Team Information:
Driver Point Standings: 7th
Owner Point Standings: 9th
Sunoco Rookie of the Year Contender
Enfinger's Career NCWTS stats:
Starts: 20 since 2010

First Start: Talladega (2010)

First Full-time Season: 2017

Poles: 1 (Daytona, 2016)

Wins: 1 (Talladega, 2016)

Top-5 Finishes: 3

Top-10 Finishes: 8

Laps Completed: 2,635

Laps Led: 68

Start: 12.9

Finish: 13.0
Texas Stages:
Stage 1 – 40 laps (concludes at lap 40)

Stage 2 – 40 laps (concludes at lap 80)

Stage 3 – 87 laps (concludes at lap 167)
Race Information:
Date: Friday, June 9
Time: 8:00pm ET on FOX Sports 1
Track: 1.5-mile oval
Distance: 167 Laps, 250.5 Miles