Sounding Off – Grant Enfinger:
Although you will be making your debut at Pocono in the Truck Series, you have eight starts, including a win, at Pocono in the ARCA Racing Series. What are the keys to getting around the "Tricky Triangle?"
"I've never been to Pocono in a truck, but I've had some good runs there in the past, in ARCA. Everyone always talks about the tunnel turn and how it's a big part of making a good lap at Pocono, but I put a lot of focus on Turn 3 because that sets you up for that mile long straightaway."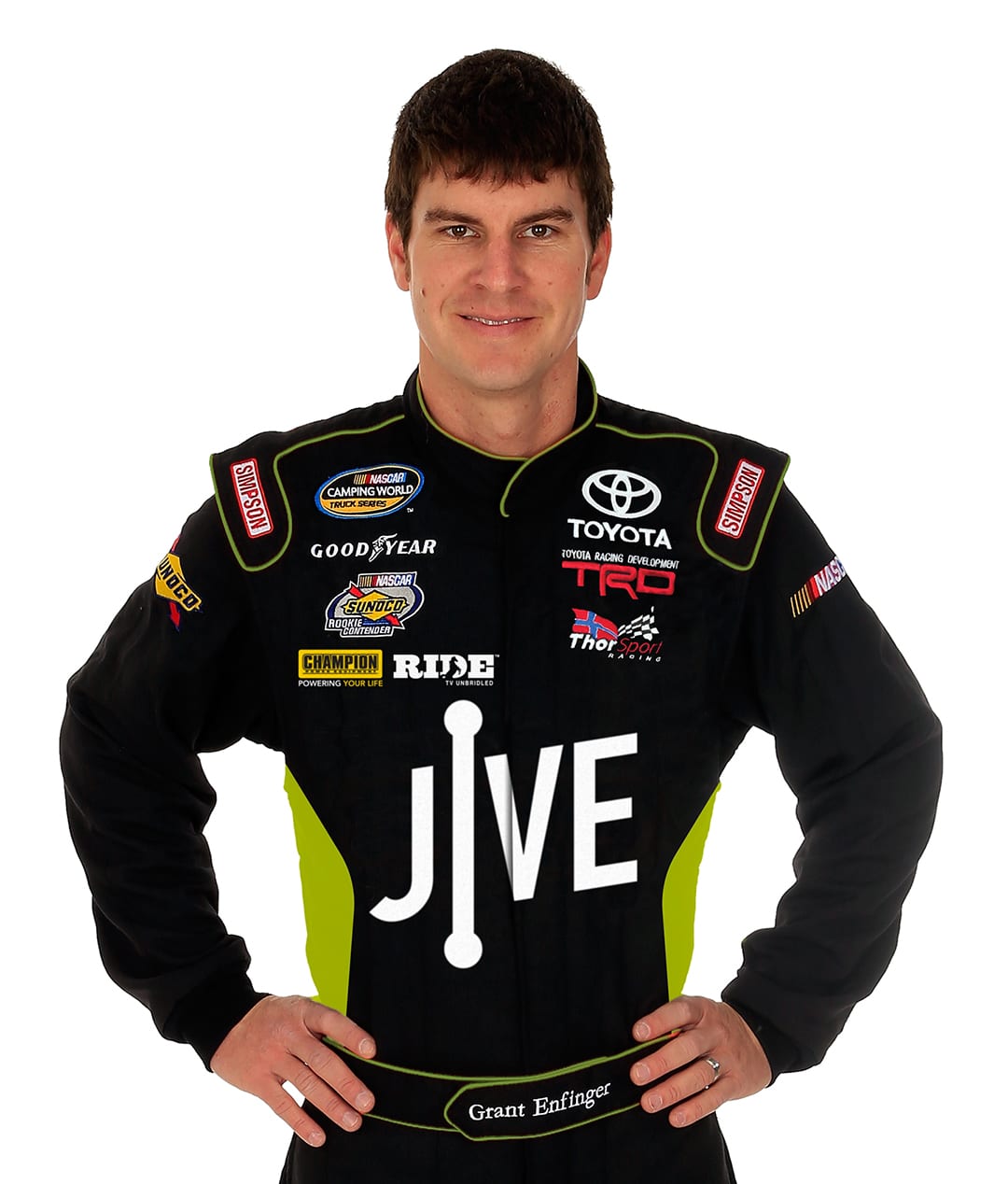 There are five races remaining before the start of the Truck Series Chase. You are currently in the 2017 Chase, based on points, but do you feel the pressure to win now, to firmly secure your spot in the Chase? Do you think you can secure your spot this weekend at Pocono? 
"There is always a lot of pressure to win, and as racers, most of the time we put the most pressure on ourselves. We want to win every time we unload the truck, so I don't feel like there is any added pressure to win right now than there is every week. That being said, I feel confident we can get that win this weekend, and solidify our spot in the playoffs. This is a track I like, and Jeff Hensley has had some fast trucks there recently as well, so I feel good about our chances."
Team Information:
Driver Point Standings: 5th
Owner Point Standings: 5th
Sunoco Rookie of the Year Contender
2017 Stage Bonus Points: 55
2017 Playoff Points: 0
News & Notes:
Chassis Chatter… The No. 98 ThorSport Racing (TSR) team will unload chassis No. 55 for Saturday's Overton's 150 at Pocono (PA) Raceway. This is the same chassis Grant Enfinger piloted at Charlotte Motor Speedway (7th), and Atlanta Motor Speedway (8th) earlier this season.
Tricky Triangle Fast Facts… Although Enfinger will be making his track debut in the NASCAR Camping World Truck Series (NCWTS) at Pocono on Saturday, the ThorSport Racing driver has eight starts in the ARCA Racing Series presented by Menards at the 2.5-mile track, including one win (2016).
Chase Status… Enfinger has five races remaining on the 2017 NCWTS schedule to lock his No. 98 Jive Communications Tundra into NASCAR's first Chase Round of 8, which kicks-off at New Hampshire Motor Speedway on September 23. With the top-8 drivers moving on, the ThorSport Racing driver is currently in, on points. Enfinger is currently fifth, 20 points ahead of eighth-place, Ryan Truex.
First Timers… Two former Pocono Raceway NCWTS winners have earned their first series wins at the 2.5-mile Tricky Triangle; Elliott Sadler (2010), and Joey Coulter (2012). Enfinger, who will be making his track debut in the NCWTS at Pocono on Saturday, is still looking for his first series win.
Rookie Stripe: Enfinger is currently second in the 2017 Sunoco Rookie of the Year standings, a mere two points behind leader, Chase Briscoe, after 11 of 23 races this season.
Race Rewind – Eldora…. In his track debut at Eldora Speedway, Enfinger started 11th, finished ninth in Stage 1, sixth in Stage 2, and fourth at the conclusion of the 150-lap event.
Catch Grant at Pocono…Enfinger, along with his ThorSport Racing teammates, will participate in the NCWTS autograph session from 10:00-10:45 a.m. ET on Friday, July 28 in the Chalet Village (Behind turn 3) at Pocono Raceway.
Enfinger's Pocono ARCA Stats:
Starts: 8, since 2011

Laps Completed: 461 of 499 (92.45)

Laps Led: 25

Wins: 1 (2016)

Top-5 Finishes: 5

Top-10 Finishes: 7

Best Start: 2nd (2015)

Average Start: 7.4

Average Finish: 6.9
Enfinger's Career NCWTS stats:
Starts: 25, since 2010

First Start: Talladega (2010)

First Full-time Season: 2017

Poles: 1 (Daytona, 2016)

Wins: 1 (Talladega, 2016)

Top-5 Finishes: 7

Top-10 Finishes: 12

Laps Completed: 3,353

Laps Led: 73

Avg. Start: 12.2

Avg. Finish: 12.2
Pocono Stages:
Stage 1 – 15 laps (concludes at lap 15)

Stage 2 – 15 laps (concludes at lap 30)

Stage 3 – 30 laps (concludes at lap 60)
Broadcast Schedule – Pocono:
Friday, July 28:
12:00 p.m. – NCWTS Practice (FOX Sports 1)
2:00 p.m. – NCWTS Final Practice (FOX Sports 1)
Saturday, July 29:
10:00 a.m. – NCWTS Qualifying (FOX Sports 1)
1:00 p.m. – Overton's 150 (FOX)
Race Information:
Date: Saturday, July 29, 2017
Time: 1:00 p.m. ET on FOX and MRN
Track: 2.5-mile tri-oval
Distance: 60 Laps, 150 miles
Social: @PoconoRaceway, #Overtons150