Sounding Off – Ben Rhodes:
"Dover is just a challenging track in general. Traffic is hard to race around so track position is at a premium and the restarts are difficult. It's such a wild place, anything can happen. Miles the Monster and I have a rocky relationship, but I do feel like this could be the track for us to finally get a win. I've been close there many times before, and also won the NASCAR K&N East Championship there."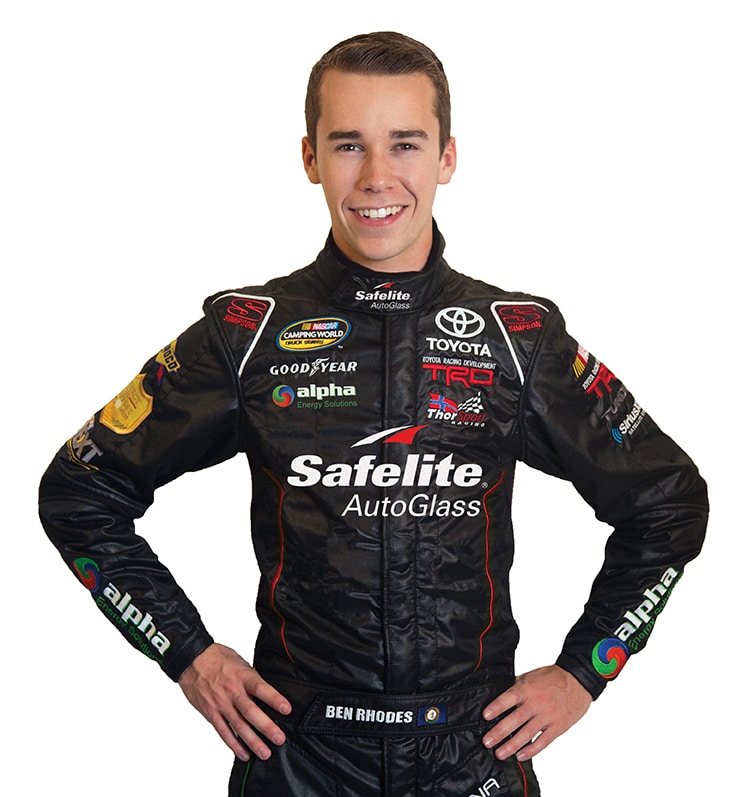 News & Notes:
Chassis Information…The No. 27 ThorSport Racing (TSR) team will utilize chassis No. 37 for Friday night's Bar Harbor 200 at Dover (Del.) International Speedway (DIS). This is the same chassis that teammate, Matt Crafton raced twice in 2015, and former teammate Cameron Hayley raced five times in 2016. In seven starts, the chassis has two top-five and four top-10 finishes.
The Down Low on Dover… Rhodes, has four previous starts at the Monster Mile, two in the NASCAR Camping World Truck Series (NCWTS) in 2015 and 2016, and two in the NASCAR K&N Pro Series East in 2013 and 2014.
Take me back – Dover, 2016… In his second start at the Monster Mile in the NCWTS, the ThorSport Racing driver started 10th, ran as high as sixth, and finished 28th, after being involved in a lap 62 incident with teammate, Rico Abreu.
Rearview Mirror – Charlotte… Making his second start at Charlotte (NC) Motor Speedway, Rhodes started fifth, ran as high as second, and finished eighth in the 134-lap event.
Catch Ben at Dover … Rhodes along with his TSR teammates will participate in the NCWTS autograph session on Friday, June 2 from 12:30-1:15pm ET at the Delaware Office of Highway Safety display, located in the Midway Fan Zone at DIS.
Rhodes NCWTS Stats at Dover:
Starts: 2

Top-5 Finishes: 0

Top-10 Finishes: 0

Best Start: 9th (2014)

Best Finish: 22nd (2014)

Laps Completed: 300 of 400 laps

Laps Led: 0

Average Start: 9.5

Average Finish: 25.0
Rhodes Career NCWTS stats:
Starts: 32 since 2014

First Full-time Season: 2016

First Start: Martinsville-1, 2014 (8th)

Poles: 1 (Martinsville-1, 2016)

Top-5 Finishes: 4

Top-10 Finishes: 10

Laps Completed: 4686

Laps Led: 100

Best Finish: 2nd; Gateway

Start: 9.7

Finish: 14.9
Team Stats:
Driver Point Standings: 5th
Owner Point Standings: 6th
Dover Stages:
Stage 1 – 45 laps (concludes at lap 45)

Stage 2 – 45 laps (concludes at lap 90)

Stage 3 – 110 laps (concludes at lap 200)
Race Information:
Date: Friday, June 2
Time: 5:30pm ET on FOX Sports 1
Track: 1-mile concrete oval
Distance: 200 Laps, 200 Miles